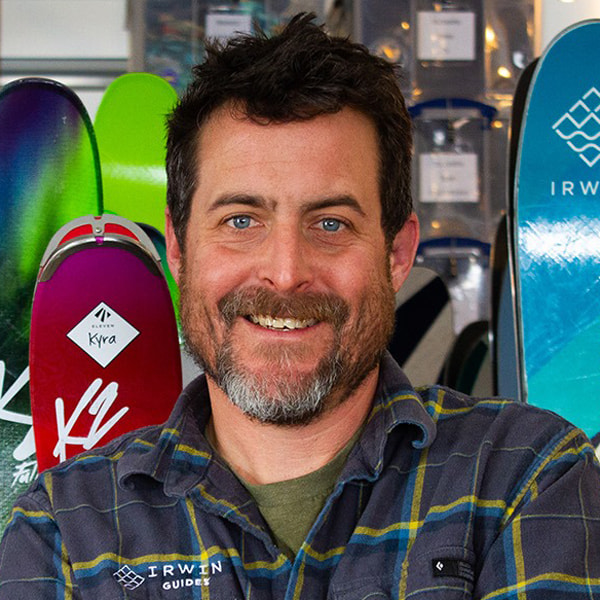 Jay Whitacre grew up exploring the woods and hills of southern Indiana and moved to Crested Butte for college at Western in the summer of 1998. After graduating with a degree in Outdoor Recreation he continued to foster his love for the outdoors by guiding seasonally in California, Colorado and Utah all while coming back to CB to ski the winters. After doing this rotation for a few years, he was asked to move to Northwest Montana where he created, from scratch, an adventure program for an all-girls therapeutic boarding school. He guided extensively with schools in the Pacific Northwest and British Columbia. After systematically going through every adventure sport and activity, he decided to pursue higher education at Indiana University. After many years of education and teaching, he ended up with his PhD focused in decision-making and risk management in adventure activities. This brought him back to Crested Butte where he taught at Western Colorado University for seven years in both the recreation and outdoor education program, as well as the business school, where he helped to create and taught in the country's first MBA program focused on the Outdoor Industry. In the spring of 2019, he decided to move away from academia and join Irwin Guides and Eleven. He still gets out on as many adventures as possible, but is now the General Manager of the largest guide service in the Gunnison Valley. Jay and his wife have two boys that keep them busy and continue to call Crested Butte home.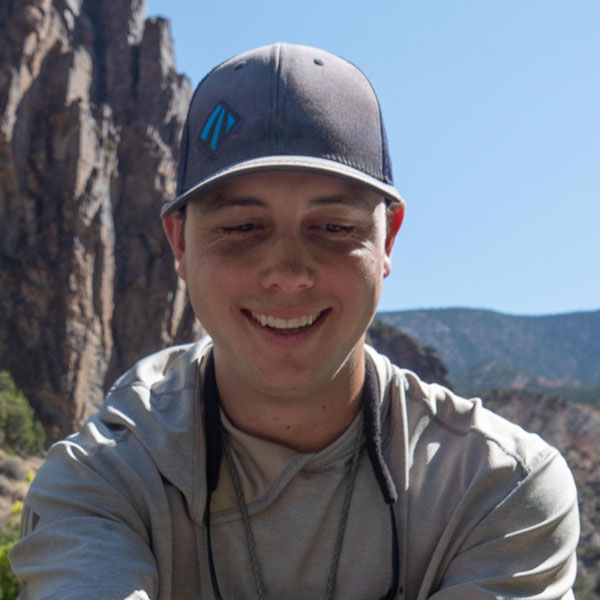 Elliot first experienced Crested Butte's glory in 2011 when he realized that it is not only a place he wanted to live, but also a great place to start a career. His childhood in Florida is what originally introduced him to fishing, but Colorado is where he first picked up a fly rod…and never looked back. Determined to sink his feet in, Elliot found that fishing was a passion that he strived to focus on in his day to day life, whether it be a profession or a hobby. As one thing leads to the other, fly fishing consumed his time as he soon began guiding clients and managing the fishing operation. It's not always about fishing when there are numerous other activities to engage in, but the peace of mind that fishing brings is how he relaxes both mentally and physically. The pure joy of teaching others how to improve their game on the water is what drives him. Fly fishing is not a simple task and can be unpredictable, but when done properly there is no greater satisfaction for Elliot than releasing a fish back where it came from.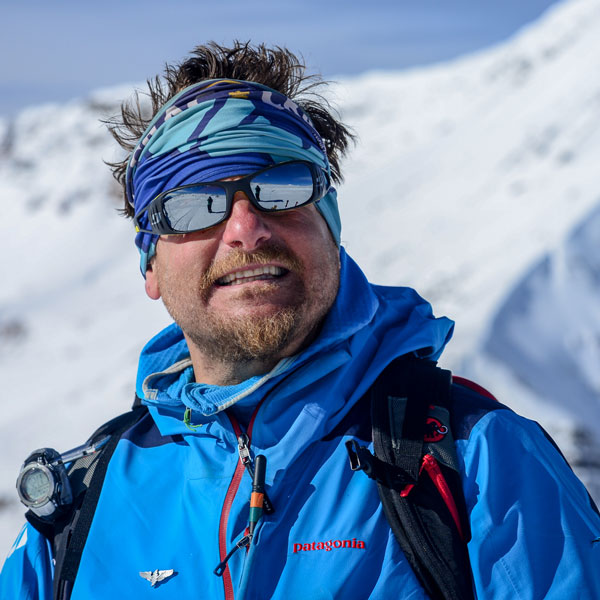 Billy has been an outdoor professional since 1992 when he arrived in Crested Butte with his focus on guiding and education. He began with Outward Bound and NOLS in 1994 and has led mountaineering, river, sea kayaking, and canyon courses in Colorado, Utah, Mexico, and Alaska. Billy was an avalanche forecaster for the Crested Butte Avalanche Center for 10 years and was on the board of directors. He worked for 10 years on the Crested Butte Professional Ski Patrol and previously worked as a snowcat ski guide for the old Irwin Lodge. He is a certified Pro 2 Avalanche Practitioner, a certified AIARE Avalanche Instructor, and also works for AIARE as an instructor trainer and on their pro instructor team. Billy is a Wilderness Emergency Medical Technician and teaches wilderness medicine for Desert Mountain Medicine and is the owner and lead instructor of Intuition Consulting. Billy has a wonderful wife Erin, two lovely children Revi & Vasey, and when he's not guiding you can find him with his kids in the wild having fun and learning about the wonders of nature. Billy has stood on the summit of Denali and has rafted and kayaked down through the Grand Canyon on seven different trips.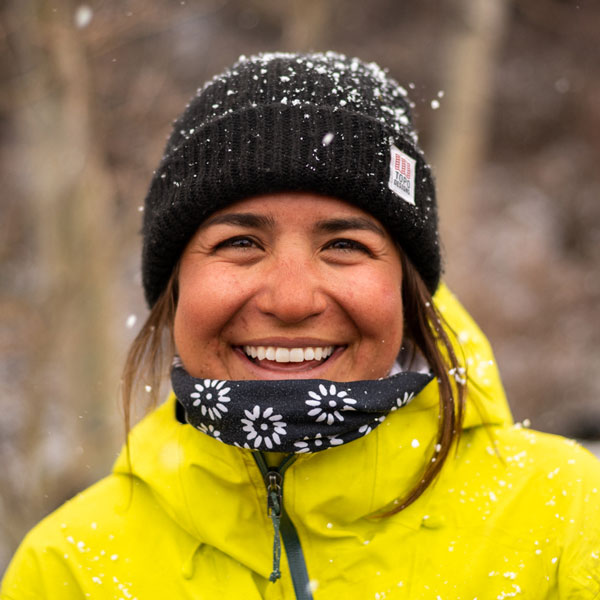 Born and raised in Vail, Colorado, Lani has lived for mountain pursuits for most of her life. After racing as a Division I Collegiate nordic ski racer at Middlebury College while she studied Environmental Science and Geography, she swapped her skinny skis and immersed herself in the world of backcountry skiing and mountain biking. Racing as a professional enduro mountain biker and adventure bikepacker allowed Lani to live on the road for four years straight, getting to ride in nearly every state and almost every continent. The freedom of mountain biking, trail running and sleeping out under the stars makes her think summer is her favorite season, until the snow falls and skiing takes the limelight. Lani is entering her fifth season guiding full time for Irwin's Cat Skiing Operation. She works as an AIARE Avalanche Instructor and nordic ski coach. Most recently, she joined the Denali Patrol as a volunteer ranger. She skis for Salomon and is supported by Patagonia and Revel Bikes, helping to allow her to travel immensely when not guiding. You can find some of her writing and film projects on Salomon TV, in the Patagonia Journals and Backcountry Magazine. She absolutely loves Crested Butte. It's not often to catch her without an enormous smile and eager to share her favorite trails and powder stashes.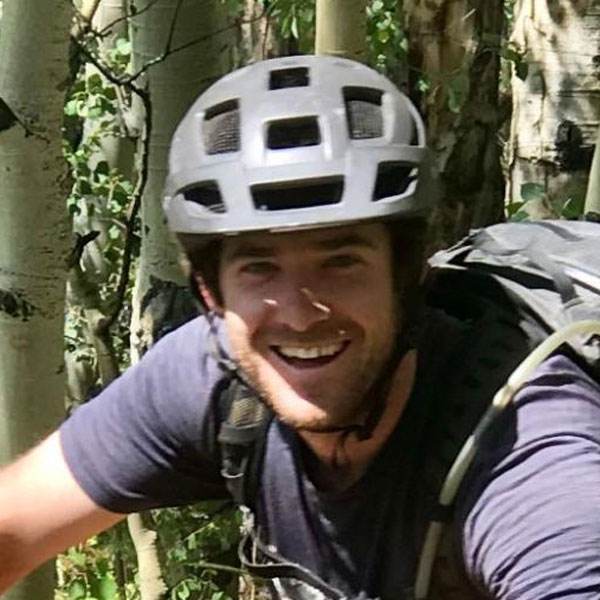 Tim was born and raised on Cape Cod, Massachusetts. He has now been living and adventuring in the mountains of the Gunnison Valley since 2011, which is where he found his passion for mountain guiding. Tim has had the opportunity to travel and work at some of Eleven's global properties which has enhanced and inspired his guiding further. You can count on him to show you a safe, enjoyable time doing mostly anything except fly fishing! Tim is a certified Wilderness First Responder, Single Pitch Instructor, AMGA Ski Guide, & ACA Swift Water Rescue Certified guide. In his free time you can find Tim in the mountains of Colorado skiing and snowmobiling powder, and exploring the alpine on anything with two wheels!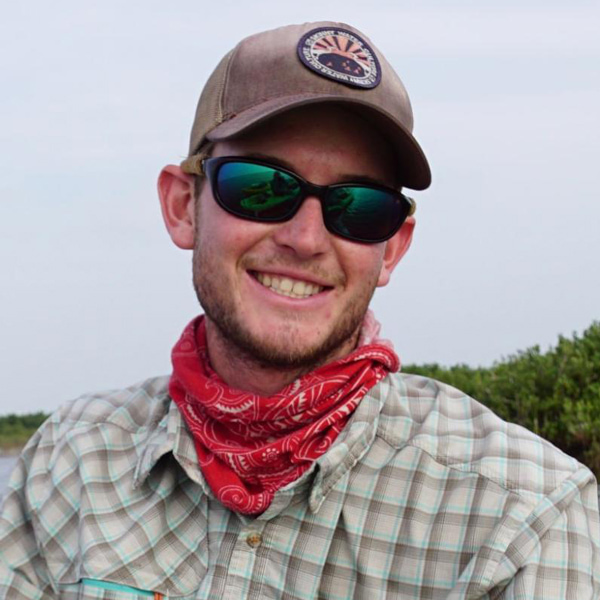 Dylan started his fly fish guiding career in the Gunnison valley in 2011, primarily as a float fishing guide mainly on the Gunnison and Taylor rivers. When the conditions are right, he guides on various rivers and creeks in the surrounding area, including private water on Tomichi creek.
Dylan has spent three seasons in southern Patagonia of Chile working for Eleven's Rio Palena Lodge, exploring rivers and lakes via rafts, jet boats, and helicopters in the Los Lagos region. He was one of the key fishing scouts for the lodge.
He holds a variety of certifications such as; Wilderness First Responder, Swift Water Rescue, LNT Master Educator, AIARE Level 2 Avalanche.
When Dylan is not guiding, he is archery elk hunting in Colorado, chasing redfish on the gulf coast or running whitewater. One thing most people don't know about him is that he has an extremely green thumb and grows a mean vegetable garden during his guiding season in Gunnison.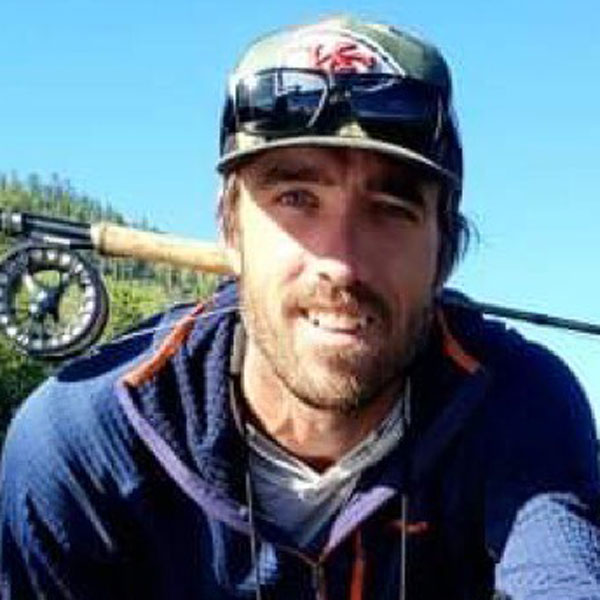 Nate grew up in the small town of Crocker, Missouri on a farm right on the Gasconade river. He has been fishing for as long as he can remember on the rivers and lakes all around Missouri. Nate went to school at the University of Missouri to study and would spend all school breaks visiting the Gunnison valley skiing and fishing. Once he graduated from Mizzou, Nate quickly moved out to Gunnison, Colorado to pursue his love for the outdoors. Nate picked up fly fishing shortly after moving to CO and hasn't stopped. He has been a fishing guide for the past 7 years and also guided white water rafting for 6 years. Nate loves to explore and fish around Colorado all summer long and travel in the off seasons to explore new waters!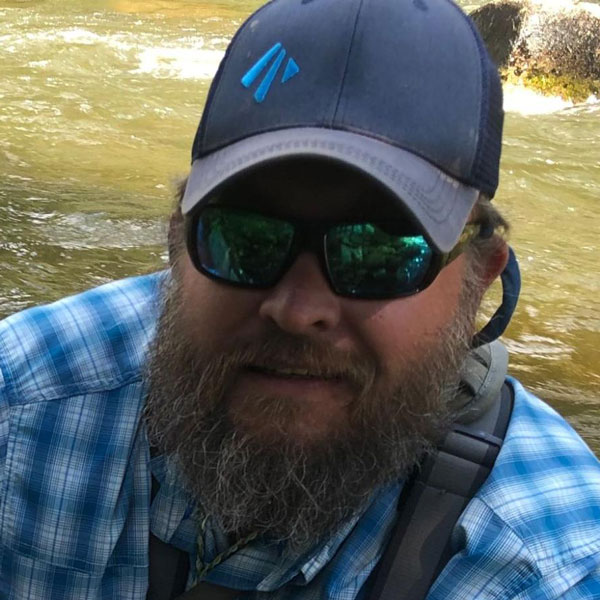 Ryan is a Colorado native that grew up in northern Colorado fishing the Big Thompson, Poudre, and North Platte rivers, as well as the high alpine lakes and rivers in Rocky Mountain National Park. He believes there is more to fly fishing than catching fish and has a true passion for guiding and teaching people all the sport has to offer. Ryan has spent many years guiding fishing trips and whitewater raft trips between Alaska and northern Colorado. He moved to Gunnison in 2013 and started guiding fly fishing trips full time, where he finished his degree in geology and now lives full-time with his wife Cassie and their dog Orvis. Fly fishing is a lifestyle to Ryan, so much of his free time is spent tying flies or exploring the vast fishing opportunities the Gunnison valley has to offer.
"Many go fishing all their lives without knowing that it is not fish they are after." Henry David Thoreau
"Many go fishing all their lives without knowing that it is not fish they are after." Henry David Thoreau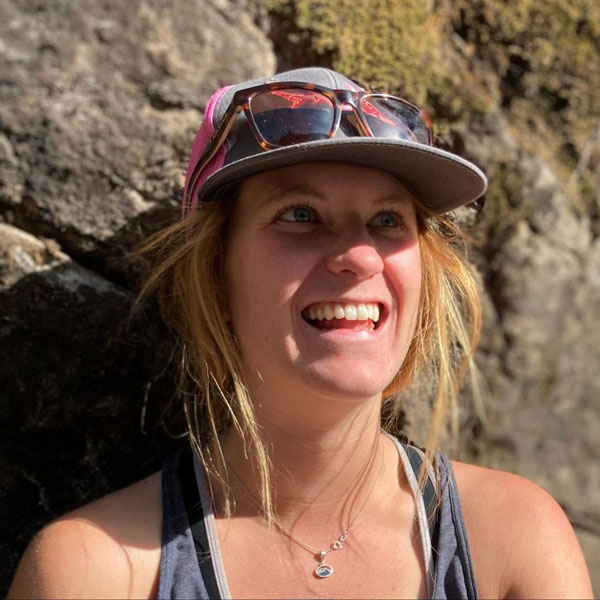 Bel is a Crested Butte native with a passion for the outdoors. Bel's parents put her on skis before she could walk, fostering an endless love for sliding on snow. She graduated from Fort Lewis College in Durango, CO with a degree in Tourism and Hospitality and a certificate in Ski Resort Operations. Bel studied abroad in the French Alps to expand her knowledge of hospitality. She travelled across Europe with her skis, immersing herself in the legendary culture. During college, she was the president of the Keeping Women Wild Club, focused on empowering Women in the outdoors. Bel is a certified raft guide, Wilderness First Responder, and has her AIARE Level 1 & Companion Rescue. Bel loves to ski, ride snowmobiles, mountain bike, raft, climb, and enjoy the wildflowers. She is stoked to be back in the valley helping people get outside with Irwin Guides!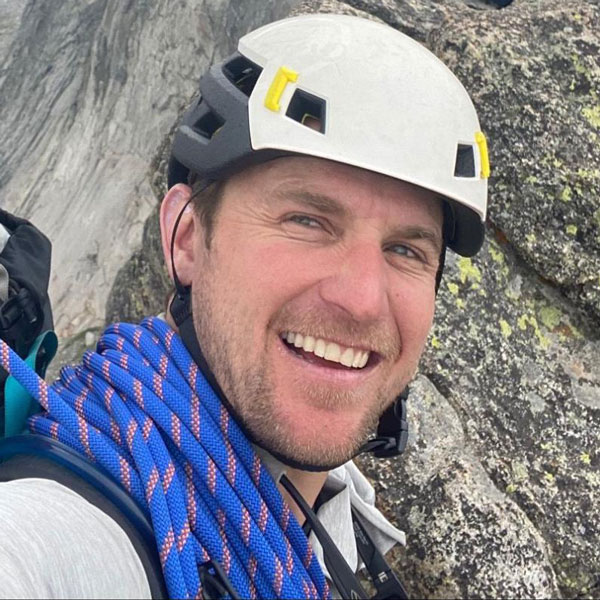 Ian Havlick is a Colorado native who cut his teeth in the mountains west of Boulder, Colorado. After captaining the University of Utah's Nordic Ski Team from 2007-2011, he returned to Colorado to guide mechanized cat and heli skiing in Crested Butte and Telluride. Ian achieved full UIAGM/IFMGA Mountain guide certification in 2019 and has guided extensively in Alaska, Canada, Norway, Iceland, Mexico, and the Central European Alps. In winter, Ian leads the public outreach efforts for the Crested Butte Avalanche Center. When not working as a guide, Ian tries to keep up with his wife and two young kids biking, fishing, and gardening in the backyard.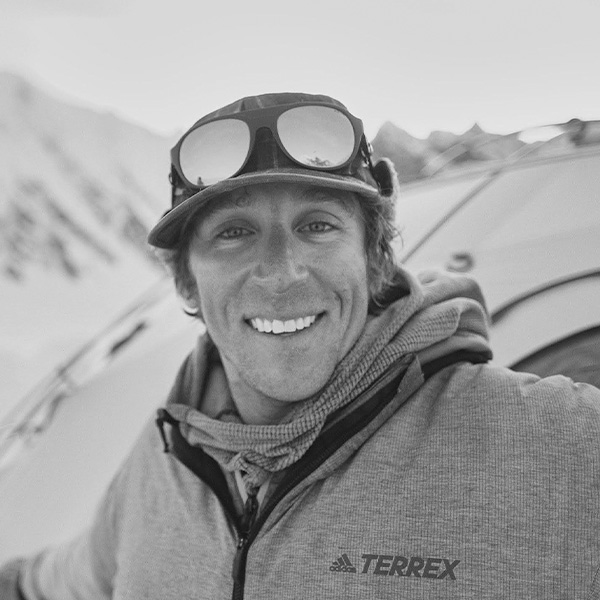 Chris Martin has been exploring since the day skis landed on his feet. As an inlet to adventure, skiing grew the seed. Chris is inspired by sharing and teaching the skills necessary to achieve your dreams of a lifetime in the mountains. Chris has pursued his personal passions as well as guided climbing and skiing from South America to Alaska. Chris Martin achieved IFMGA Mountain Guide Licensure in 2022. Chris has gained experience in rescue, working with the National Park Service through Search and Rescue on Denali. Knowing the reality of life in the mountains has allowed the necessity of humility, daily intention, and driving a lifelong passion to teach risk assessment and calculated mountain travel. He is based in Crested Butte, CO and works full time for Irwin Guides. When he's not guiding he is enjoying his life at home with his wife Ashley and dog Asa while pursuing personal goals throughout the mountain ranges he's drawn to. Along with being a fully Certified IFMGA Mountain guide, Chris holds a Pro 2 avalanche forecasting certificate and is an AIARE Course Leader.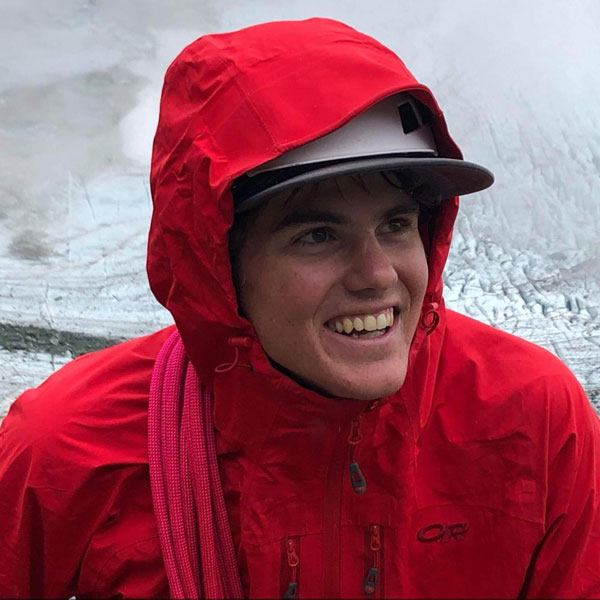 Ben grew up in Colorado and has been playing in the mountains since his parents stuck him on skis at age 2. He studied Biology and Chemistry while at college in Gunnison, served as both the Training Coordinator and a Mission Coordinator for Western Mountain Rescue Team, and guided college students on climbing, skiing, and mountain biking trips for Wilderness Pursuits, where eventually he became the Assistant Manager. For several years, Ben was a full-time Ski Patroller in the winters, and in the summers guided climbing in the Pacific Northwest and Alaska, including multiple ascents of Denali and Mt. Rainier, as well as many peaks in the North Cascades. Ben now lives in Crested Butte year-round, and guides full-time for Irwin Guides, creating personalized experiences for people interested in climbing, biking, rafting, or skiing in his backyard mountains. Occasionally he still guides a large expedition, a technical route on a Colorado 14er, or one of his many favorite routes in the Northwest. Ben is an AMGA Certified Alpine Guide, a Wilderness EMT, and holds a Pro 2 Avalanche Certification. When he isn't guiding, you'll likely find Ben rock climbing in the sun, skiing his favorite powder stash, or on a remote rafting trip with his wife and their dogs.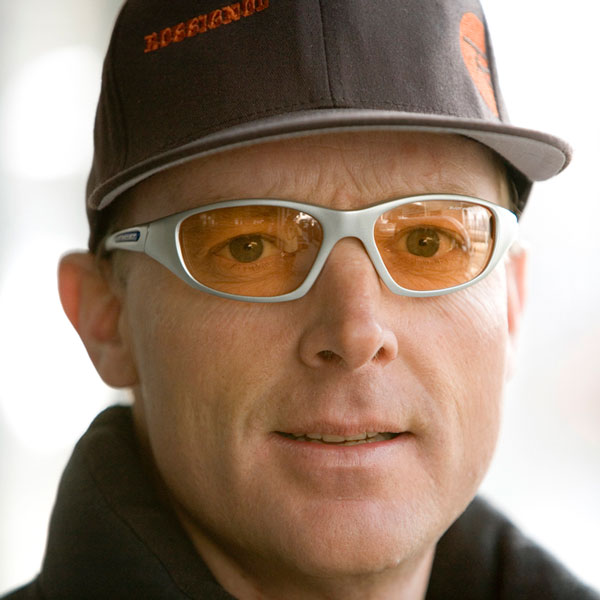 Ross has lived in the Crested Butte Valley since 1993 and is a transplant Aussie. When he moved to the valley he started teaching skiing and working and training under Swiss mountain guide Jean Pavillard, owner of Adventures To The Edge, the local guide company at the time in Crested Butte. Ross specialized in telemark and nordic skiing, becoming an examiner for both through the PSIA (Professional Ski Instructors of America) and spent 12 years representing the PSIA on their national team. He was involved with the creation of AIARE and has been an instructor since the inception of AIARE teaching level 1 and 2 courses. When Adventures To The Edge changed to Crested Butte Mountain Guides, Ross continued to teach avalanche courses and lead backcountry ski trips locally until the company changed to Irwin Guides. Ross and his wife created International Mountain Adventures in 2009 to take people on ski trips around the world and have recently been spending January and February guiding and leading trips to Hokkaido, Japan. He still has a passion for skiing and teaching and would love to share that with you!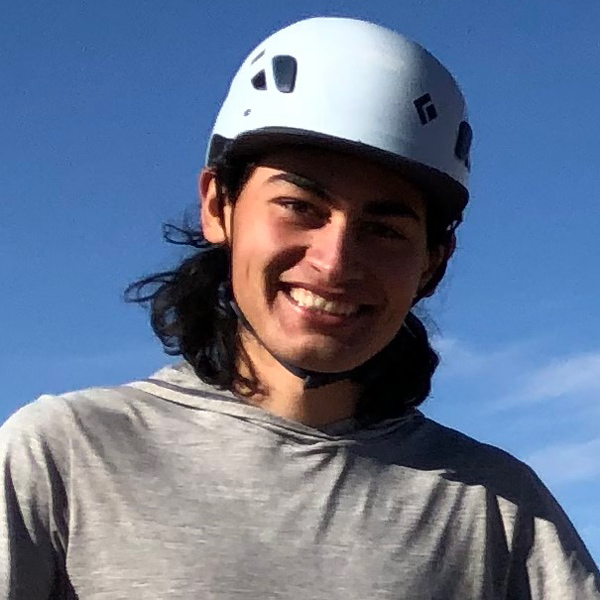 Jayden lives in Gunnison, Colorado and attends Western Colorado University. He is on track to graduate from the Recreation Outdoor Education program in 2023. Jayden's primary outdoor passions are rock climbing and mountain biking. He has been mountain biking most of his life and has been climbing for the last few years. He is focused on learning as much as possible on his path through the American Mountain Guides Association certification process. His current plan is to graduate from Western and get rock guide certified by 2024. Jayden is a current Wilderness First Responder, Single Pitch Instructor, & AIARE Avalanche Level 1 certified.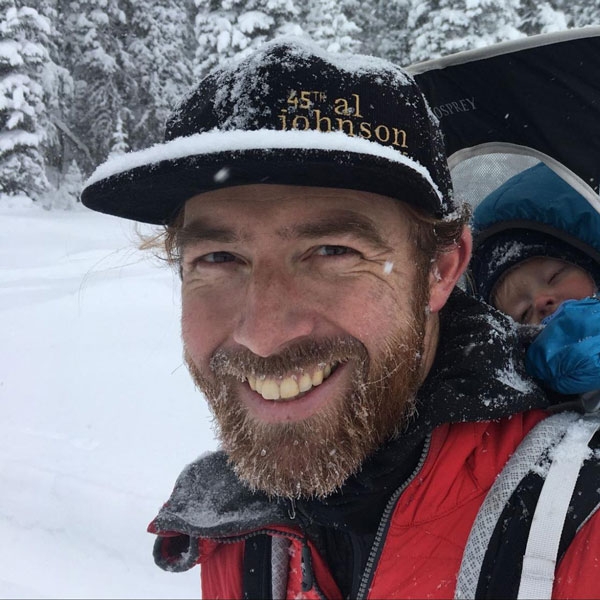 "Minnesota is a great place to be from but you don't need to stay there." Aaron took this motto of the ironic Minnesota Alpine Club to heart. Growing up in a steady diet of lake fishing, canoeing, and nordic skiing Aaron then left the Northstar State and spent nearly 10 years working as a guide and ski patroller throughout the Western US and Alaska. After a hiatus to earn his doctorate in chiropractic, Aaron is glad to be guiding again. He is a Wilderness First Responder, AIARE Course Instructor, BICP Mountain Bike Instructor, AMGA Single Pitch Rock Instructor, and is consistently progressing toward further AMGA certification in the Rock and Ski disciplines. Based in Crested Butte with his wife and son, Aaron also works as a chiropractor and serves on the Board of Directors for the non-profit High Country Conservation Advocates. He loves to share the Gunnison Valley and is particularly drawn to teaching new skills in this beautiful outdoor setting. Aaron teaches rock climbing, mountain biking, backcountry and nordic skiing, splitboarding, avalanche education, and is always happy to take a long walk in the woods.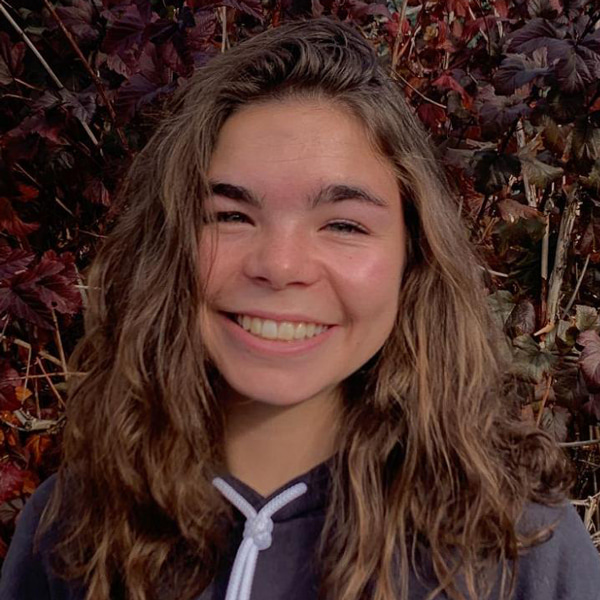 Growing up in Crested Butte and its surrounding backcountry Avery Bernholtz has been spending time in the mountains since day one. Learning to ski, bike, climb and participate in the outdoors at an early age she joined the Freeride ski team and competed all through high school. Choosing to follow the snow, Avery moved to Bozeman, MT and continued to compete in the adult circuit, traveling around the nation. She is attending Montana State University where she is currently an Architecture Major and Sustainability Minor. The love and passion Avery has for spending time outside and in the mountains is something she hopes to share with others and the reason behind her interest in guiding adventures. Taking her AIARE 1 as a junior and her WFR as a senior in high school she has started growing her professional experience and education as a mountain adventurer.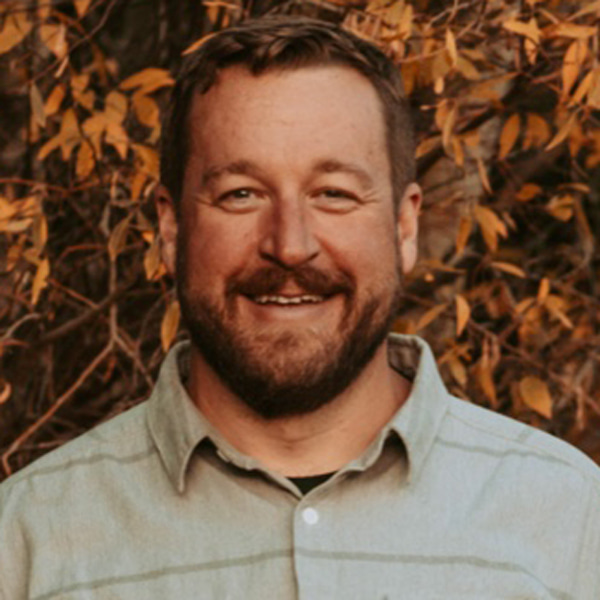 Jeff is a Colorado native whose passion for the outdoors has been evident since birth. He has been a winter sports enthusiast since a young age; active in snowboarding, splitboarding, backcountry touring and XC skiing. Jeff migrated to Crested Butte in 2018 from Breckenridge where he spent 15 years working in the outdoor action sports industry in various retail and rental management roles. Jeff's love for outdoor adventure is what prompted him to join the Irwin Guides team. The appeal of the serene mountain landscapes and exploring the vast trail networks on his bike was an integral part of his decision to relocate to Crested Butte. When he is not managing equipment and retail needs for Irwin Guides you will find him mountain biking, exploring the surrounding mountains, SUPing the local rivers or doing just about anything outside with Luna Bean, his Alaskan Husky.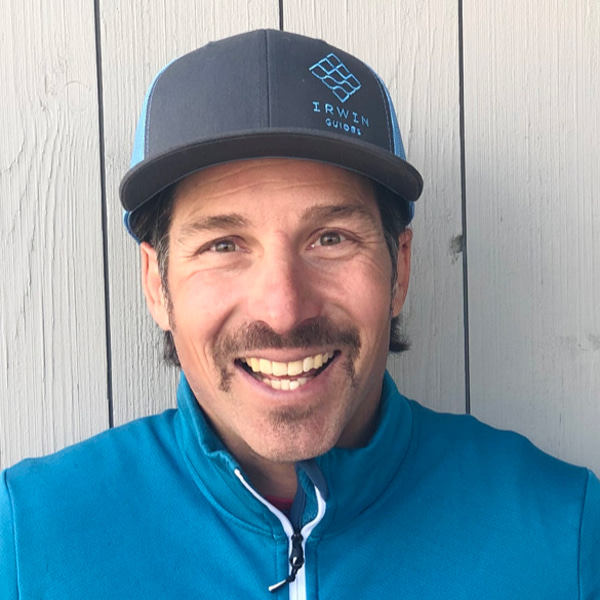 Dave has been guiding all over the American West and throughout Europe since 1999. He has directed well-established outdoor programs in Colorado and Germany. He is a certified AMGA guide, AIARE Course Leader and an ACA instructor in multiple disciplines. He has a masters degree in Education and loves to use it while educating his students. Dave loves sharing the outdoors with his clients.
Eli was raised exploring the wild spaces that surrounded the San Francisco Bay Area. It was not until a semester NOLS course in the Rockies, that he seriously considered a career in the outdoors. Before completely immersing in the outdoor lifestyle, Eli studied Psychology and Neuroscience at Tulane University in New Orleans. While in NOLA, he took great lengths to feed his passion for skiing, rock climbing, and backpacking. Soon after graduating he moved to Crested Butte, where he has guided skiing, rock climbing, and mountain biking for Irwin Guides over the past several years. As an EMT-B and Wilderness First Responder, Eli is an enthusiastic educator in the field of wilderness emergency medicine for Desert Mountain Medicine. In the winter he splits his time between Crested Butte Professional Ski Patrol and the Eleven Experience cat skiing operation at Irwin. Eli is working towards his AMGA ski guide certification so that he can chase powder skiing internationally. When he is not guiding, you can catch Eli playing music with his friends, starting an impromptu dance party in the street, or riding his bike to jump in the river!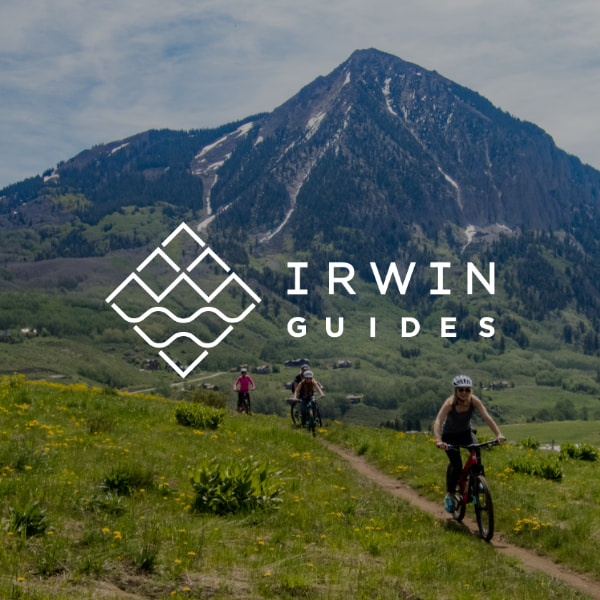 Megan is a veteran Lead Guide and Operational Manager at Eleven Experience. She has worked 20+ years guiding, patrolling and adventuring in the highest reaches of the mountains she calls home. She holds her EMT, AIARE L3, Colorado Blaster License and clocks in annually as Lead Forecaster for the Elk Mt. Grand Traverse Snow Safety Team. Megan believes in making genuine connections and taking time to unravel from the daily stressors of life with the simple pleasure of skiing. She is passionate about life and sharing beautiful experiences together in beautiful places. Megan stays busy raising her two spirited young boys, who are always up for an adventure. When the snow melts, her inspirations from nature help fuel creativity for her landscape design business. She looks forward to the next adventure with old and new friends at her side, Pura Vida!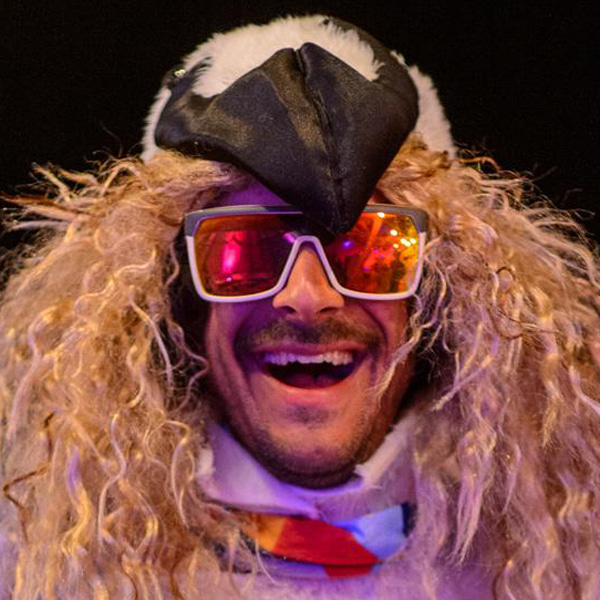 Reed graduated from Central Michigan University and moved immediately west in 2002. While in college, Reed fell in love with traveling to new mountain ranges like the LaSals, the Appalachians, and the Porcupines. Reed loves sharing his passion and experience with others through backpacking, rock climbing, canyoneering, mountain biking, running rivers, and backcountry skiing. He has worked in various elements of the outdoor industry, such as admin and guide staff, since 2000 including Central Michigan University's Outdoor Program, Outward Bound, Trailhead Wilderness School, Adaptive Sports Center, and Rim Tours. Reed Joined Irwin Guides in 2009. He is a certified Level 1 Mountain Bike Instructor and guide through the International Mountain Bike Association (IMBA) and is working toward furthering his certifications in the guiding world. Specialties: Mountain biking, hiking, backpacking, rafting and stand up paddle boarding.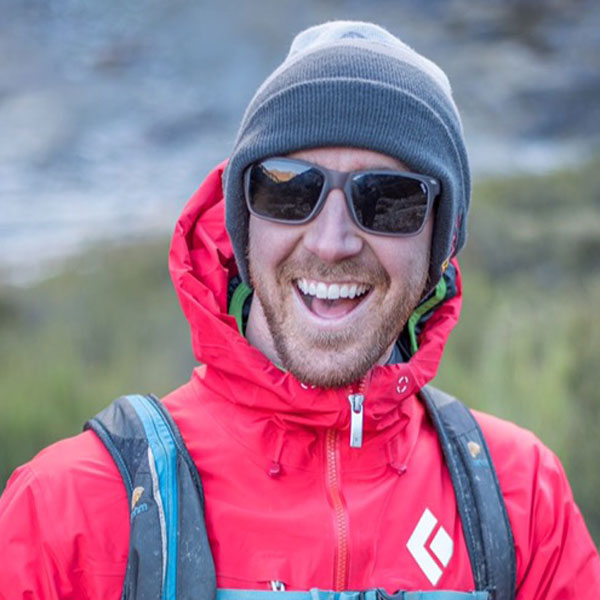 Born and raised in Colorado, Zach Husted graduated from the University of Colorado at Boulder with a double bachelors in Cartography and Economics. After working for Microsoft as a cartographer, and as a sponsored freeride athlete, he transitioned to a career in guiding and hasn't looked back since. After working as a lead guide, medic, and avalanche forecaster in New Zealand and Japan for many years he has been pursuing his AMGA ski guide certification and works at facilitating safe and awesome experiences for people in the outdoors. He loves nothing more than sharing his passion, connecting people to the natural world, and inspiring others to share in the care for public lands and the planet.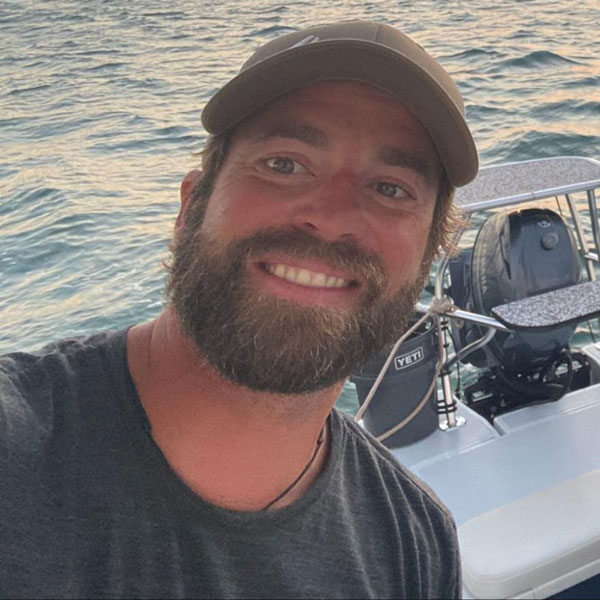 Martin was raised as a small child somewhere in the midwest amongst the fields of corn, cows and pigs. After all that excitement he moved out west to the high rockies and started his journey into the wilderness.
After a semester at Nols, he took up jobs in the boundary waters canoeing and backpacking. In his twenties he moved on to Hawaii and started sailing and spent the rest of that decade mucking around on boats all over the world. He sailed back to Seattle and attended Culinary school at Le Cordon Bleu.
His 30s brought him back to Colorado and back into the Rockies where he returned to his roots of climbing, now mixed with a passion for water and good food. Most days you can find him in a boat, on a rock or over a fire cooking at one of Eleven's properties.
- ACA swift water Instructor 1
- 100 ton USCG Open water
- Merchant Mariner Credentials
- WFR
- Beer supertaster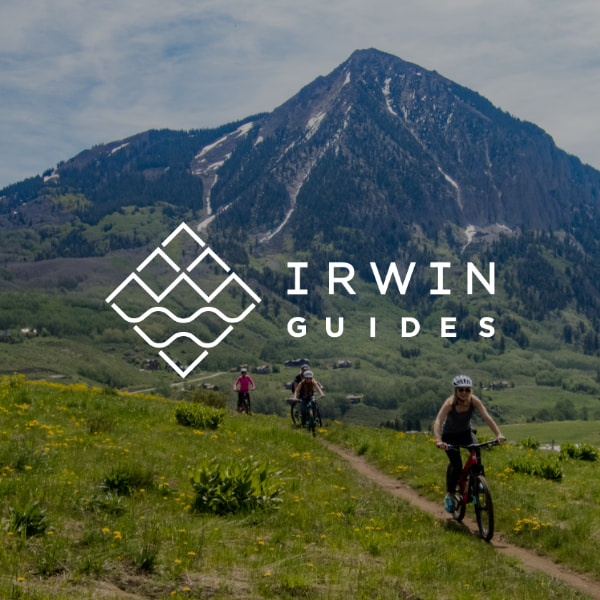 Since 2005, Josh has been guiding folks down whitewater rivers and up rugged mountains from
the Rockies of Colorado to the rainforests of Chilean Patagonia.
Originally from Tupelo, Mississippi, he moved to Gunnison, Colorado to study Wildlife Biology, Outdoor Leadership, and Spanish at Western Colorado University and managed a 450 acre wild game ranch in the Gunnison Valley. Post-graduation he traveled to the jungles of Lanquin, Guatemala to startup a rafting company, led sea kayak/snorkel tours in Puerto Rico, and spent many Southern Hemisphere summers guiding raft trips down pristine Patagonian rivers in Chile.
In 2018, he joined Irwin Guides and Eleven where he greatly enjoys being a part of the excellent products and service that these great companies provide. You can meet him guiding on the river, on the trail or at the rock crag.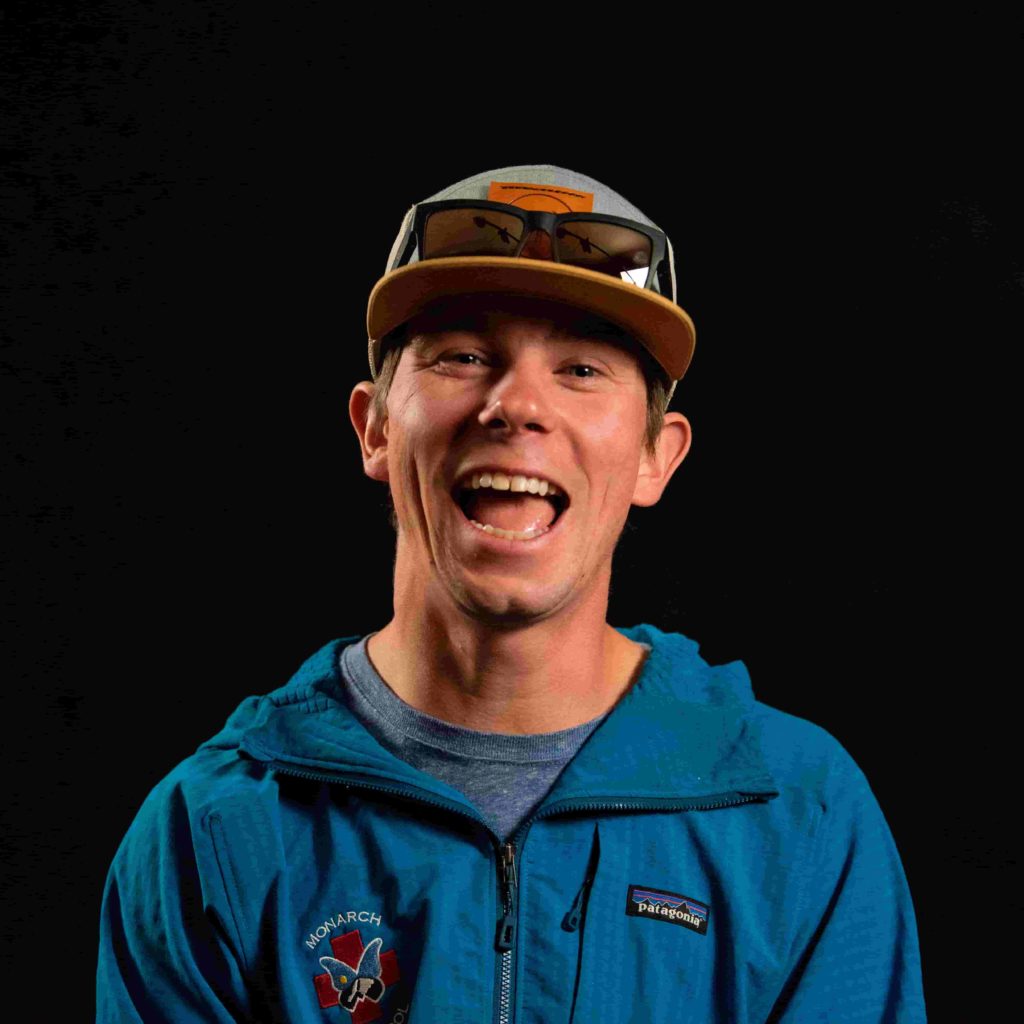 Since 2005, Josh has been guiding folks down whitewater rivers and up rugged mountains from
the Rockies of Colorado to the rainforests of Chilean Patagonia.
Kyle discovered the Gunnison Valley and his love of the mountains by way of Western Colorado University. He graduated with a degree in Recreation and Outdoor Education, though he'll tell you that the most formative aspects of his time at Western were instructing for Wilderness Pursuits and participating on the Western Mountain Rescue Team. Both programs introduced him to his closest friends and laid the foundation for his careers in guiding and mountain rescue. When winter work became available after graduation, he began his professional ski career with four seasons of full-time ski patrolling and then began teaching and guiding for Irwin in 2020. In the summer months Kyle has guided whitewater rafting, rock climbing, and mountaineering in Colorado, Alaska, and Washington. He tries to spend as much time as possible in Crested Butte, but is pulled to the northwest each summer by a coveted position as a Climbing Ranger on Mount Rainier. In this role he is one of few civilian helicopter rescue technicians in the US and executes high altitude technical rescue on the glaciated terrain of Mount Rainier. He's always found search and rescue to be his way to give back to the mountain community that he loves so much. Kyle does have some free time every now and then and enjoys spending it on hut based skiing trips, overnight rafting trips, and music festivals.
In 2018, he joined Irwin Guides and Eleven where he greatly enjoys being a part of the excellent products and service that these great companies provide. You can meet him guiding on the river, on the trail or at the rock crag.